Applicators Metal & Bamboo
Using an applicator makes product application touchless, simple and more hygienic. Applicators are available in a wide variety of shapes, sizes and materials.
Materials Metal, plastic, wood bamboo, PBT
Options Stock or custom designs available. Add a natural or lacquer finish.
Deco Silk screening, laser engraving, hot stamping.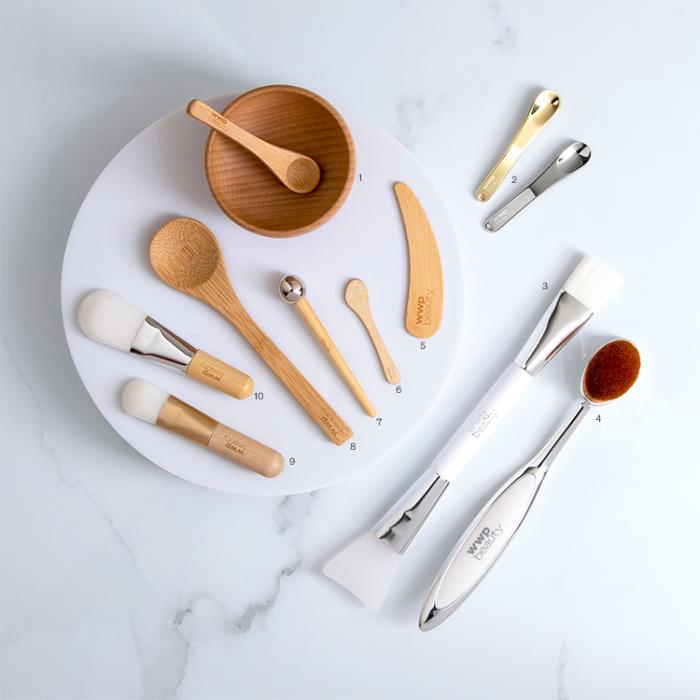 (1) Mixing Bowl and spoon, (2) Metal skincare spatulas, (3) Dual-ended applicators, (4) Oval brush, (5) Bamboo spatula, (6) Mini bamboo applicator, (7) Undereye roller, (8) Large skincare spoon, (9) Mask applicator brush, (10) Mini mask applicator brush