Eco Bags
Environmental friendly bags featuring eco smart design, made from a wide variety of durable, natural and recycled materials. PROP 65 and REACH compliant.
Materials Bamboo Fiber, Recycled & Organic Cotton, Soybean Fiber, Hemp Kraft Paper, Lychee Grain Regenerated PU, Recycled Vegan Leather Cork, RPET Velvet, Recycled PVB, Recycled EVA, Tencel, Tyvek
Options Makeup bags, brush cases, tote bags. Customized designs, sizes, shapes, and colors. Custom tooled hardware available.
Deco Silk screening, digital printing, embossing, hot stamping/foil.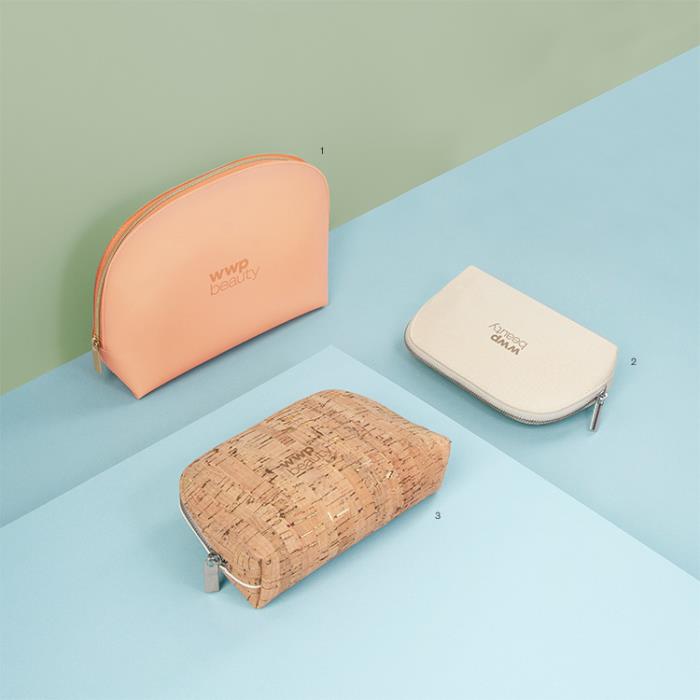 (1) Recycled EVA, (2) Recycled & Organic Cotton, (3) Cork