Brushes
WWP Beauty offers cosmetic brushes with custom designed hair shapes, high-performance synthetic cruelty-free filaments, and decorative handle designs with the option to use sustainable materials. Brush hair density, shape and size can be customized to fit liquid, cream and powder formulations.
Materials Hair: Synthetic PBT, PLA or exclusive WWP CET (crystal-etched technology).
Options Handles: wood, plastic, acrylic, metal, sustainable bamboo, and plant fiber.
Deco Hot stamp or silk screen on handles, engraved ferrules.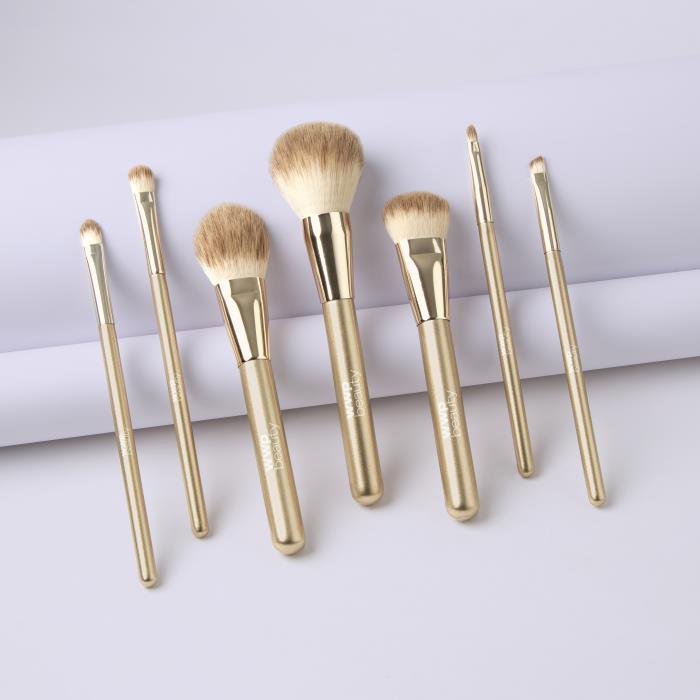 Showing in this picture brushes with two-tone synthetic PBT hair, wood handles with gold finish, shiny gold aluminum ferrules.