Face & Body Rollers Massagers
Massage, lift or sculpt the contours of the face, stimulate blood flow, increase product absorption and apply the benefits of cryotherapy with cooling tools, ice globes, facial and body rollers, and massage tools.
Materials Metal, plastic, glass.
Options Ice Globes: glass filled with water, option to add glitter or petals Mini Face Roller (medium and large size for body also available). Additional tools/designs available.
Deco Silk screening or hot stamping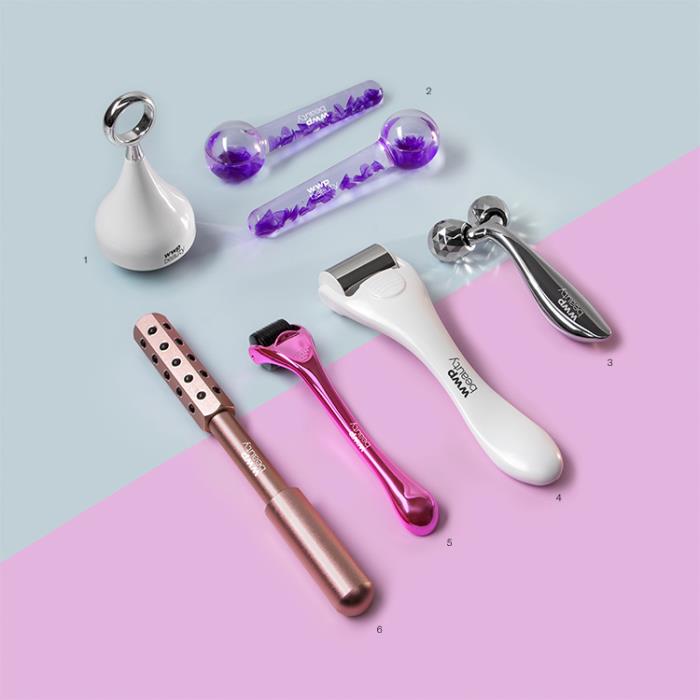 (1) Skincare Cooling Tool, (2) Ice Globes, (3) Dual-head Face Massager, (4) Mini Face Roller, (5) Derma Roller, (6) Facial Massager.