Cleansing Sponges & Face Rounds
Cleansing Sponges and Reusable Face Rounds can be used to both apply skincare products and provide additional exfoliation for a deeper clean. Reusable Face Rounds are a sustainable alternative to disposable cotton balls/pads.
Materials Cleansing Sponge: Konjac, latex free PU, cellulose. Reusable Face Rounds: bamboo, bamboo charcoal, cotton, microfiber or blends available.
Options Stock shapes or custom designs.
Deco Debossed logo or logo label.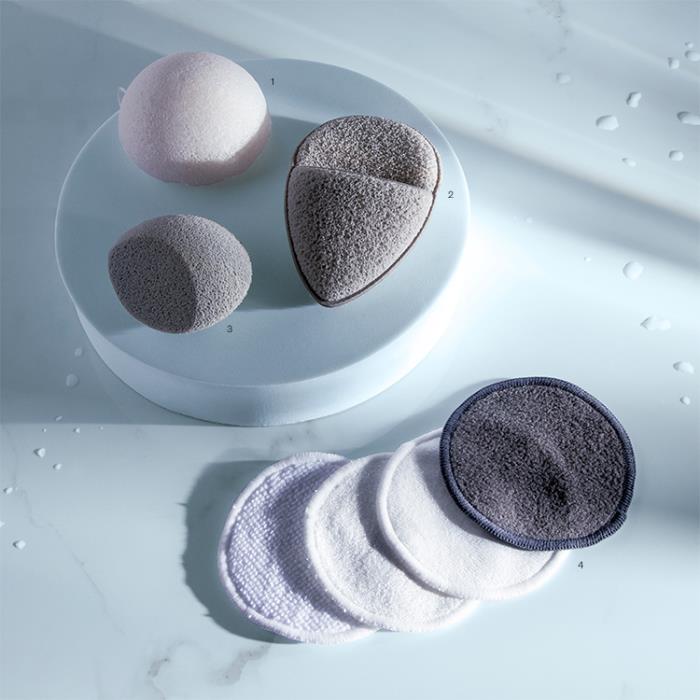 (1) Konjac, (2) Latex free PU, (3) Cellulose, (4) Reusable Face Rounds