Under Eyes Rollers & Massagers
Stainless steel roller ball massage applicators can help user to apply product to the eye area with precision while also helping to reduce puffiness, increase product absorption and lessen the appearance of dark circles.
Materials Handle options: metal, wood or plastic.
Options Multiple design options including stainless steel roller ball and spatula handle for applying creams
Deco Add a screened or laser engraved logo.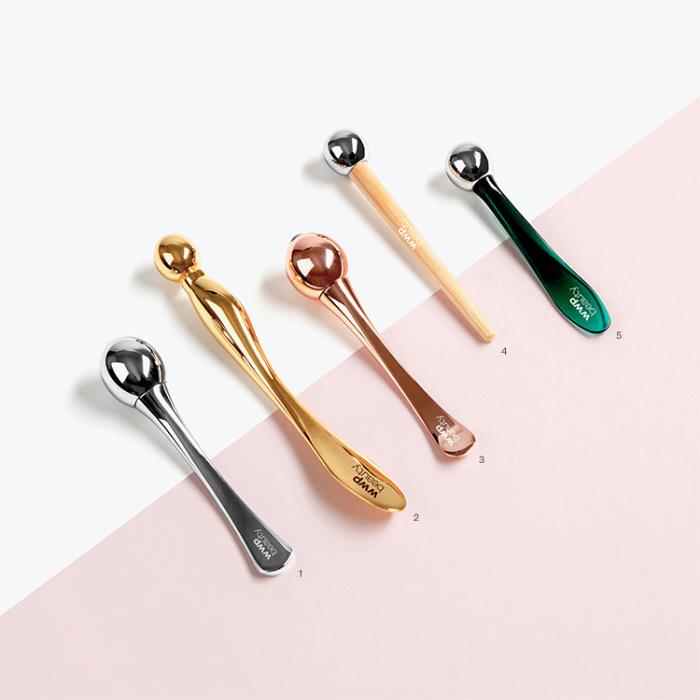 (1) Undereye roller in silver finish, (2) Undereye roller in gold finish, (3) Undereye roller in rose gold finish, (4) Undereye roller with wood handle, (5) Undereye roller with plastic handle