Manicure & Pedicure Accessories
Design a manicure or pedicure kit with customized assortments of implements and tools. Nail clippers, nail nippers, nail files, buffers, cuticle scissors, cuticle pushers, and foot files can be created using a wide variety of designs and decorations.
Materials Stainless steel, carbon steel, glass, EVA, TPU, sand paper/PS board
Options Stock or custom tooled designs available. Custom colored finished.
Deco Silk screening, hot stamping, laser engraving.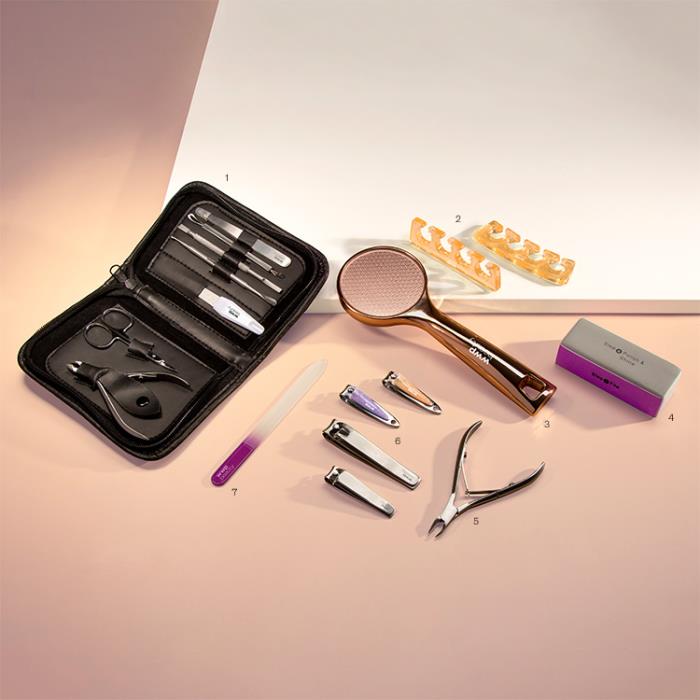 (1) Manicure Kit, (2) Toe Separators, (3) Metal Foot File, (4) Buffing Block, (5) Nail Nipper, (6) Nail Clippers, (7) Glass Nail File.